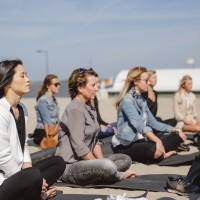 Afgelopen week waren we weer in hartje Amsterdam voor de launch van The Ritual of Karma afgelopen vrijdag!
We hebben genoten van de producten, de gezellige muziek en danseressen en de lekkere hapjes en drankjes.
Daarnaast zijn we nog doorgegaan naar een lunch van L'oreal. We hebben ons goed vermaakt in Amsterdam en hebben dit in een vlog voor jullie vastgelegd.
Benieuwd? Kijk snel verder.

Vergeet niet te abonneren op mijn kanaal!