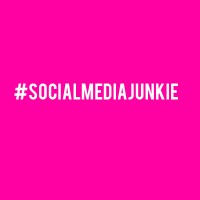 Gezien ik een blog heb zit ik maar al te graag op social media. Niet alleen om contact te onderhouden met mijn vrienden maar de berichtjes van mijn lezers vind ik ook maar al te fijn. En jah, zonder Social Media ben je als blogger niets, iedereen zit op Social Media! Maar hey, soms kun je ook wel overdrijven. Het leven bestaat niet alleen uit Facebook, Instagram of Twitter. Als je nadenkt hoeveel tijd je besteed op SocialMedia, kun je natuurlijk ook allerlei andere dingen doen.
Hier een test met 16 stellingen, herken jij jezelf hierin, dan weten we dat je een echte Social Media verslaafde bent.
Doe snel de test en kom erachter of jij een Social Media Junkie bent!
Lees verder..