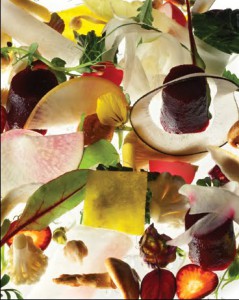 Dit weekend kunnen we lekker smullen op de 17e editie van Haarlem Culinair.
Van 4 tot en met 7 augustus wordt het centrum van Haarlem omgetoverd tot een waar culinair paradijs. Voor € 5 heb je de hele dag toegang tot het evenement alwaar je goddelijke hapjes proeft tot je erbij neervalt onder het genot van live muziek. Place to be is de Grote Markt, alwaar deelnemende restaurants alles uit de kast halen om te laten zien wat ze in huis hebben. Nom nom
Tip: zondag staan er diverse aanbieders van bijzondere producten op de Oude Groenmarkt/Klokhuisplein en staat op de Botermarkt een Speciaal biermarkt, waar negen ambachtelijke brouwers hun product presenteren.
Info: www.haarlemculinair.nl

Lees verder..