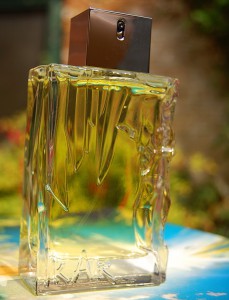 Voor de eerste keer is er door The Beauty Musthaves een product voor mannen getest. Waarom ook
niet, de dames hier willen ook hun mannelijke wederhelft wel eens verwennen.
Bij de naam Sisley gaat er vast bij veel dames een belletje rinkelen. Ze brengen mooie producten op de markt op het gebied van verzorging en make-up, maar richten zich nu met deze nieuwe geur ook
op de mannelijke doelgroep.
Dit artikel gaat over de nieuwste heren geur van Sisley," Eau d'Ikar". En is speciaal gereviewt door een mannelijke contact van The Beauty Musthaves. Kijk mee..!
Lees verder..